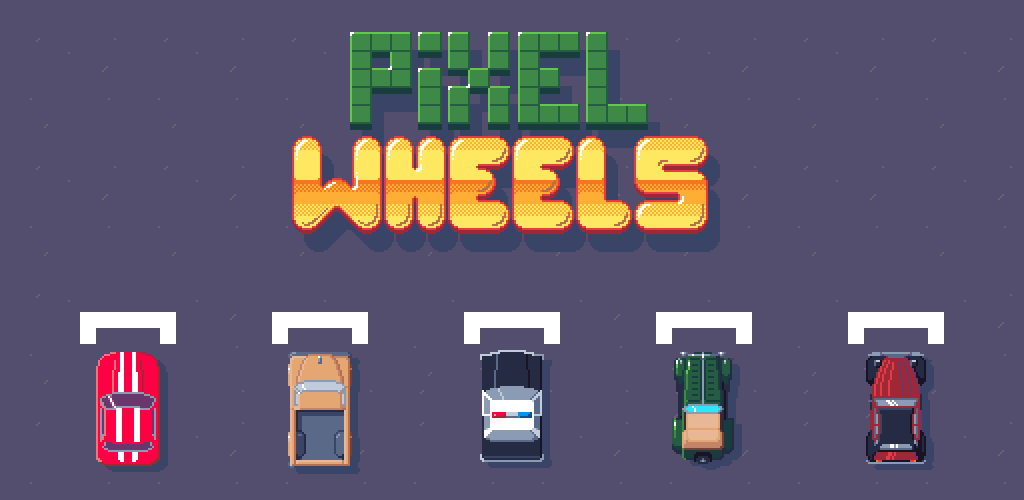 Pixel Wheels
Pixel Wheels 0.19.1 released!
---
In the previous devlog update I announced version 0.19.0 would be the last before 1.0.0, but Google Play started to reject the game because it linked to my support page, so I had to get a 0.19.1 version out.
Starting with this version, Google Play gets a special apk, which links to my home page instead of the support page. itch.io still gets the link to the support page.
This version also comes with the following changes:
The desktop version no longer requires installing a JRE (Java Runtime Environment) yourself: a reduced JRE is now bundled with the archives, making them standalone. This means there is now one archive per OS, instead of a single multi-OS one.

The bug which let you select a locked vehicle/track/championship was not completely gone, I am confident it now is.

The Android TV launcher icon is more readable.
Files
pixelwheels-0.19.1-linux64.zip
72 MB
Apr 19, 2021
pixelwheels-0.19.1-mac.zip
70 MB
Apr 19, 2021
pixelwheels-0.19.1-windows64.zip
70 MB
Apr 19, 2021
pixelwheels-itchio-0.19.1.apk
25 MB
Apr 19, 2021